Our Experience:
2008 - Sept 2019 as Coal Trail Catering
Sept 2019 As Coal Trail Catering 2019
We have a full line of equipment to serve up to two functions at a time.
While we are based in the Red Deer area, we will do functions from Calgary to Edmonton.
What Kind of Functions Have We Done??
Weddings
Graduations
Fundraisers
Company Customer Appreciation dinners or Beef on a Bun
Golf Tournaments
Curling Bonspeils
Homecomings
Sports wind-ups
Conferences
Staff Parties
Christmas Parties
Festivals
Family Reunions
This is how we do this:
We have fully portable cooking units so all hot food is cooked on site, with portable refigerations in the truck. We do not need a full kitchen on site.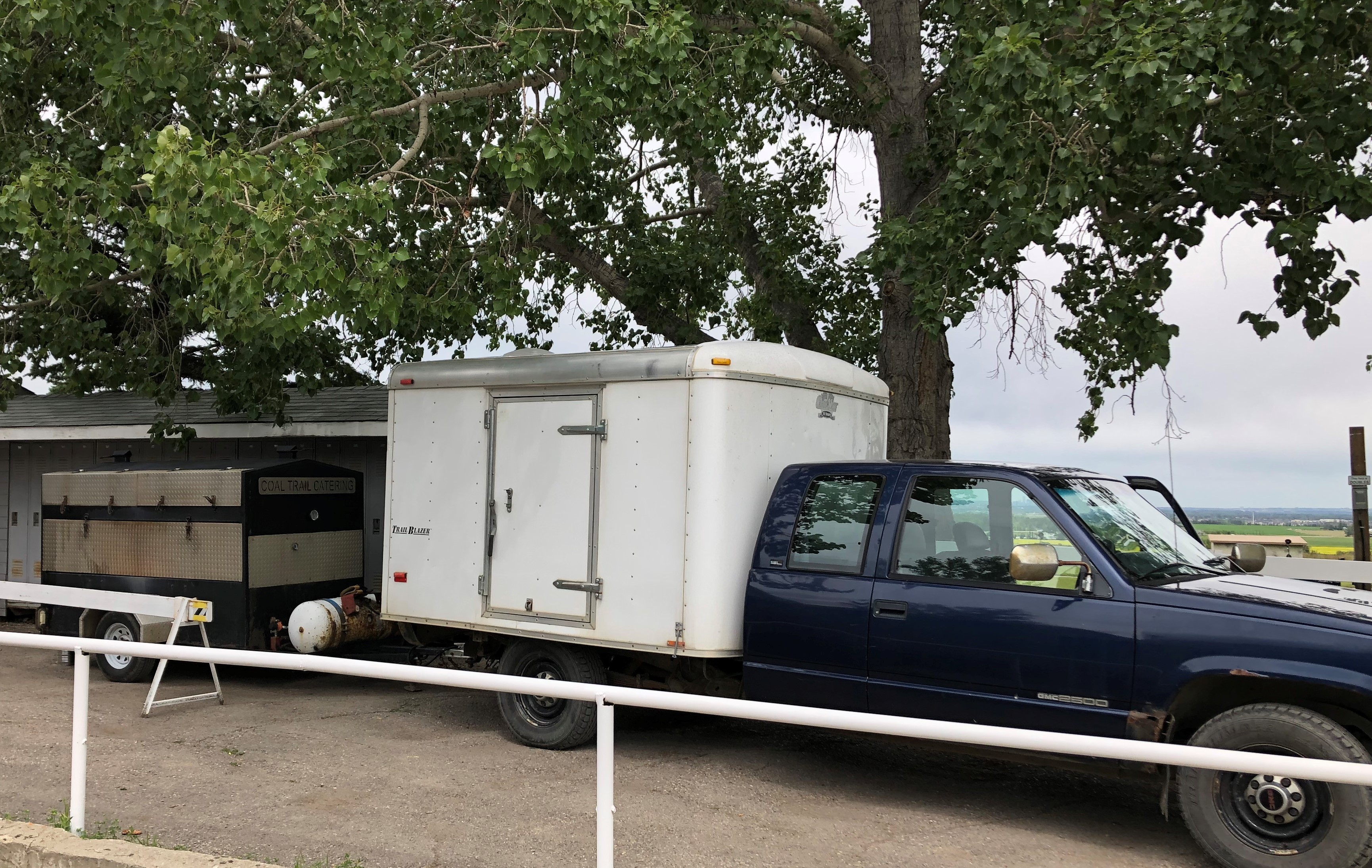 Have a look at our Testimonials and Photos page!